New online payment system launching soon
In mid-February, Valley REC plans to launch a new electronic account presentment and payment system called SmartHub®. The new system replaces the E-Bill software that the co-op has used since 2010. Both systems are products from National Information Solutions Cooperative (NISC), which supplies Valley REC and many other utility cooperatives with software.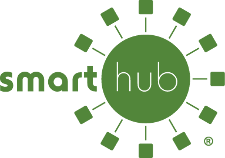 SmartHub is more user-friendly than E-Bill and has more functions. With a more modern screen design, SmartHub features larger buttons and text, more white space, and lots of graphs. It allows members to access more of their account information online, more than just their bills and payments. Consumers can still make a one-time payment, or they can set up recurring automatic payments. They will be able to manage what type of notifications they receive (such as bill is ready, payment is due, or payment was posted) and how they receive those messages (by e-mail, text message, or both). Members can monitor their accounts, view previous bills and payments, check energy use history, and compare past bills. They will even be able to report services issues and outages with SmartHub starting in April.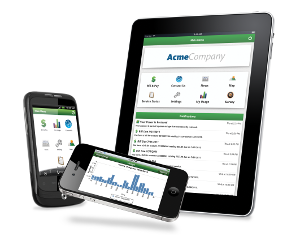 In addition to using a web browser, SmartHub also allows access using mobile devices. Members with devices that run iOS® (like iPhone® and iPad® devices) or AndroidTM will be able to download and install the free SmartHub app. They can then manage their co-op accounts anytime and anywhere they have mobile service.
Members already using E-Bill will not need to create a new SmartHub account. Each E-Bill user's log-in information, password, and payment details will automatically transfer to SmartHub. Members without an E-Bill profile who want to use SmartHub will need to register for the service.
As an added convenience, members will also be able to make a quick online payment without registering or signing into SmartHub. A separate Pay Now button on the co-op's website will prompt the user for the account number and name on the account. After supplying that data, the user will then be able to make a payment on the account. However, since this method bypasses any SmartHub profile, the user will receive no notification, and no financial account numbers will be stored. Likewise, the user will not be able to use any of the other features of SmartHub.
Valley REC's pay-by-phone system is not affected by the switch to SmartHub. Members will use the same automated system of phone prompts to make payments over the phone.
To learn more about SmartHub, read the article in the February 2015 issue (PDF) of Penn Lines. Watch the SmartHub Overview video to see many of the features in action. Visit the SmartHub Overview page for more details and links to instructions for accessing the new system. Notification of when SmartHub is active will appear at the top of the co-op's website and in its Facebook postings.
---
NISC and the SmartHub Logo are trademarks of National Information Solutions Cooperative, Inc. (NISC) in the U.S. and other countries. The SmartHub Overview video is copyrighted ©2014 NISC.
Android is a trademark of Google Inc.
iPad and iPhone are registered trademarks of Apple Inc.
IOS (iOS) is a trademark or registered trademark of Cisco in the U.S. and other countries and is used under license by Apple Inc.
Submitted by valleyrecadmin on February 5, 2015 - 3:25pm