Outage notifications available in SmartHub
Would you like to know when the power is out at your home when you are away? Would you like to be notified when power has been restored to your account?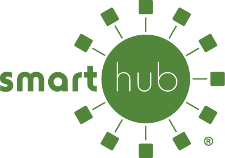 Valley Rural Electric Cooperative recently activated a set of outage notifications in SmartHub®. SmartHub is Valley REC's electronic account presentment, management, and payment software. Since its availability in 2015, the program has enabled members who have registered their accounts to receive notifications about their bills and payments. Now outage and service notifications have been added to the list.
Registered users of SmartHub can choose what type of service and outage notifications they want to receive and how they want to receive them. Notifications can be sent as text messages and e-mails. Members can choose to receive one format or both. Notifications include new service request created, planned power outage, power outage, and power outage restored.
To start receiving any of the service/outage notifications, follow these steps.
If you have not registered your account in SmartHub, you must do that first. Every account for which you want to receive notifications must be registered. If you have already registered, log into SmartHub and skip to the next numbered step.
Access the SmartHub log-in screen by clicking the View & Pay Bill button at the top of any page, the SmartHub My Account button on the home page, or the SmartHub Access My Account button in the right sidebar.
Click the "Sign up to access our Self Service Site" link.
As prompted on the registration screen, enter your billing account number, your last name or the name of your business, and your e-mail address. Click the Submit button.
Click the Notifications tab.
If you have not entered the e-mail address or cell phone number you want to use for notifications, click Manage Contacts in the left side menu to supply those contacts. Otherwise, skip to the next numbered step.
To add an e-mail address, click the Add E-mail Contact button and then enter the e-mail address at the prompt.
To add a cell phone number, click the Add Phone Contact button and then enter the phone number and check the Receive Text Messages box.
Activate each contact that you want to use by clicking its Activate button.
To activate the service/outage notifications, click Manage Notifications in the left menu.
Under the Manage Notifications section, click the Service category.
Initially, each notification or alert type should have "None" displayed for Text Message and E-Mail. For each alert type you want to receive, select the desired cell phone number if you want to receive a text message, and select the desired e-mail address if you want to receive an e-mail. If you do not want to receive a notification in a certain format, leave or select "None" for that format.
Once you have made your selections, click the Save Settings button to save your choices.
And that's it! You are now set to receive the outage notifications you selected.
If at any time you want to stop receiving outage notifications (or any other notifications), simply log into SmartHub and update your settings under Manage Notifications.
Submitted by JohnBookwalter on June 25, 2019 - 4:57pm