For Kids
---
Energy Kids
Energy Kids — a Fun Place to Play and Learn
The U.S. Energy Information Association's redesigned website Energy KidsSM features more than 100 pages of fun educational content for kids, parents, and teachers. Kids can learn about energy and challenge their brains with energy Sudoku, crossword puzzles, word searches, and the new "Energy Sliders" game. Teachers can submit energy lesson plans, share their expertise, and get chosen as contributor of the month. The site also features energy-related stories, hands-on activities, and research articles for the classroom. (Source: U.S. Energy Information Administration)
Click on the Energy Kids logo anywhere on this site to start having fun while learning about energy.
Energy KidsSM is a registered service mark of the U.S. Department of Energy.
---
e-SMARTkids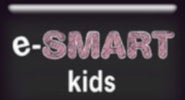 e-Smartkids — Become e-SMART!
Safe Electricity® invites kids, teachers, and parents to become e-SMART. Becoming e-SMART means learning about electricity and how to use it safely and wisely. Check out our games and activities, and you'll be on your way! (Source: Safe Electricty, Energy Education Council, and Culver Media LLC)
The e-SMARTkids website offers children videos, games, activities, and answers to questions about electrical safety and energy use and conservation. Teachers will find lesson guides and electricity labs for the classroom and a glossary of energy terms. Parents (and teachers) have access to an energy saver calculator, home inspection sheets, and helpful links. Click the e-SMARTkids button to visit the site.
Safe Electricity is a registered trademark and program of the Energy Education Council, a registered 501(c) (3) not-for-profit organization, headquartered in Springfield, Illinois, and operated from within the University of Illinois Extension. The Council's mission is educational.
---