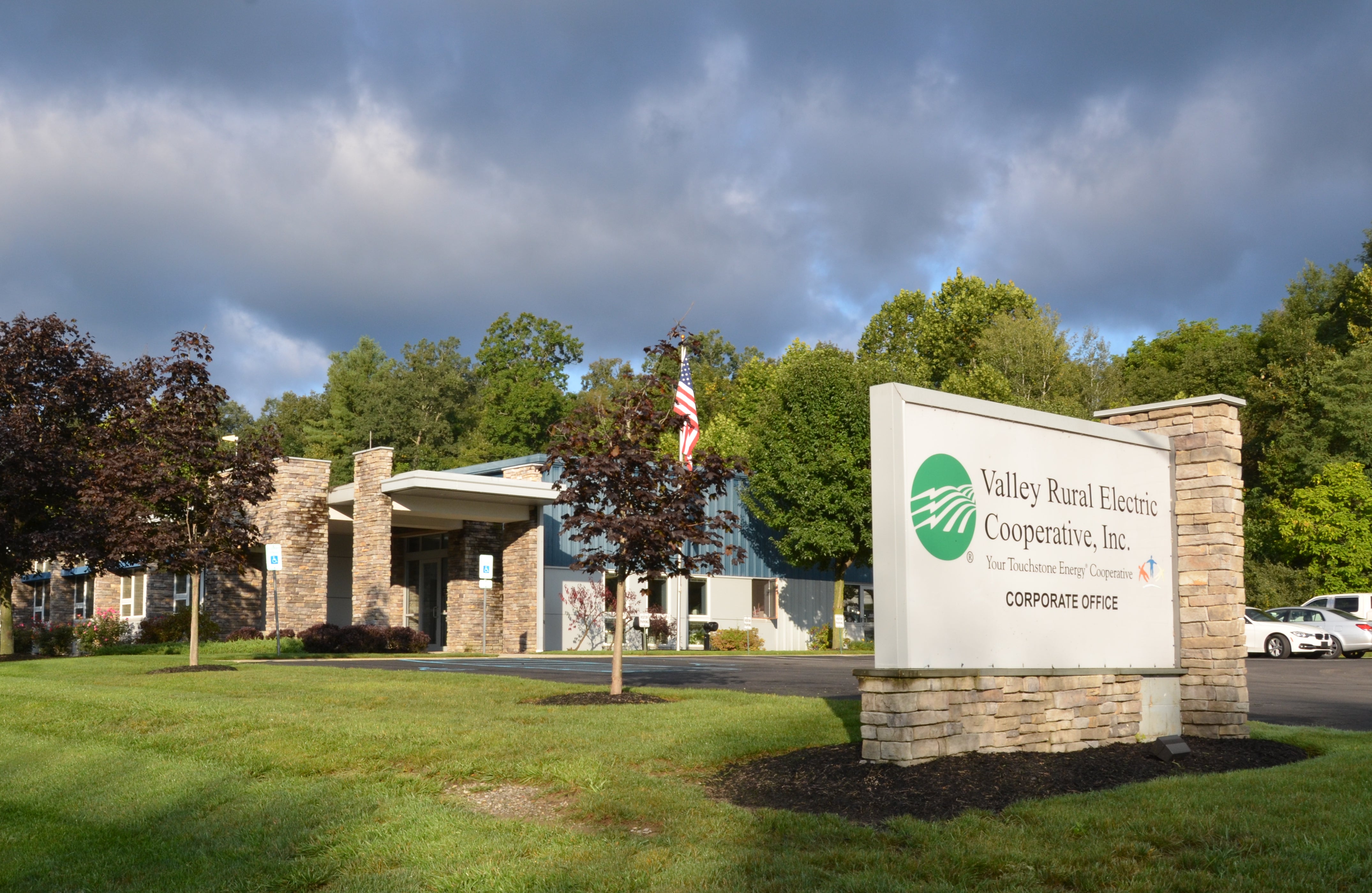 Who We Are
Valley Rural Electric Cooperative, Inc. is a consumer-owned utility providing reliable electric service to more than 22,400 consumers. As a cooperative, Valley is owned by the people it serves. These consumer-owners are members of the cooperative. They are represented by a board of directors, chosen from and elected by the membership. Being a not-for-profit business, the cooperative's goal is to offer its members dependable electric service at the lowest possible cost. To help reach this goal, the co-op employs 62 local residents.
Where We Are
Located among the rolling ridges and valleys of south-central Pennsylvania, Valley REC's service territory includes parts of Bedford, Blair, Centre, Franklin, Fulton, Huntingdon, Juniata, and Mifflin counties. Valley Rural Electric Cooperative's corporate office is located south of Huntingdon on Fairgrounds Road in Huntingdon County. Valley maintains district offices in Martinsburg, Blair County; in Shade Gap, Huntingdon County; and at the intersection of Fairgrounds Road and Station Road south of Huntingdon, Huntingdon County.
How We Are
Valley REC was incorporated November 1, 1938, to provide electric service to rural areas of its service territory. The cooperative energized its first lines on November 17, 1939. Since that time, the cooperative has grown steadily. Today Valley maintains over 2,800 miles of line in its distribution territory, with a total utility plant value of more than $126 million.