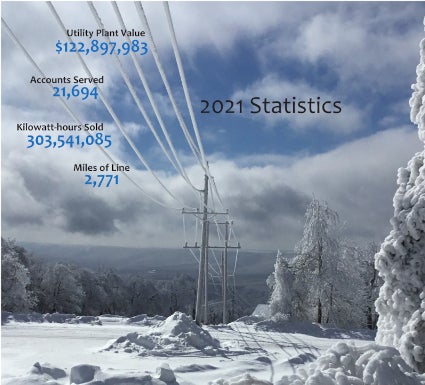 Every year, Valley Rural Electric Cooperative publishes a report that details the events and financial information of the cooperative from the previous year and outlines plans for the current year. The report also describes existing programs and provides biographical information about the candidates running for the board of directors.
The full annual report is usually presented at the annual meeting held in April, and an abridged version is usually printed in the May issue of Penn Lines magazine (or in the May/June issue of Valley News newsletter prior to 2016). Listed below are recent annual reports.
To view a report, select the desired year. You will need a PDF viewer to display the report. If you do not have one, visit Adobe Reader Download to get a free version of Adobe Reader.
The size of the PDF file that contains an annual report is about 2 to 12 megabytes (2 MB to 12 MB). Depending on the speed of your Internet connection, it may take several minutes for the report to appear.