2021 Event
Date
Thursday, August 12, 2021
Location
Huntingdon Country Club
10305 Raystown Road
Huntingdon, PA 16652
Phone: 814-627-0631
Beneficiaries
Hannah Johns
Hannah Johns, daughter of Tyler and Jamie Johns of Huntingdon, was born in October 2020 with a heart condition that required immediate surgery. Total anomalous pulmonary venous return (TAPVR) is a congenital birth defect of the heart that prevents oxygen-rich blood from returning to the left side of the heart from the lungs. Hannah had surgery in Pittsburgh shortly after birth and will require follow-up medical care for her heart and for cat eye syndrome, a chromosomal disorder. Hannah, a lively little girl who smiles easily, has an older brother, Matthew, age 3.
River Troutman
River Troutman is a sophomore at Northern Bedford High School. On April 1, 2020 he was diagnosed with T-cell lymphoblastic lymphoma, a rare and aggressive form of cancer that begins in the center part of the chest, between the lungs. River has had multiple stays at UPMC Children's Hospital of Pittsburgh. He is still on chemotherapy and has endured seizures and two brain surgeries related to bleeding and clotting common with lymphoma patients. River is the son of Dana and Kandy Troutman of Hopewell, Bedford County. He has an older brother, Brook, and a younger brother, Lake. Family and friends have been amazed at River's resilience as he regains the strength to walk again and even get in some fishing.
Event Flyer and Registration Form
To help us properly plan for this event, please preregister. There are two versions of the combined event flyer and registration/sponsorship form: GoFormz and PDF.
GoFormz Version
You can view, complete, and submit the GoFormz version entirely online by using the GoFormz link below. Fill out the form on your computer or tablet device; iPhones and Android phones are currently not compatible.
2021 Valley REC Golf Outing Flyer and Registration Form (GoFormz)
PDF Version
Download the following PDF version of the flyer and form, complete it (on your computer or by hand), and either e-mail it or print and submit it by mail or in person.
2021 Valley REC Golf Outing Flyer and Registration Form (PDF, 1.1 MB)
Concern for Community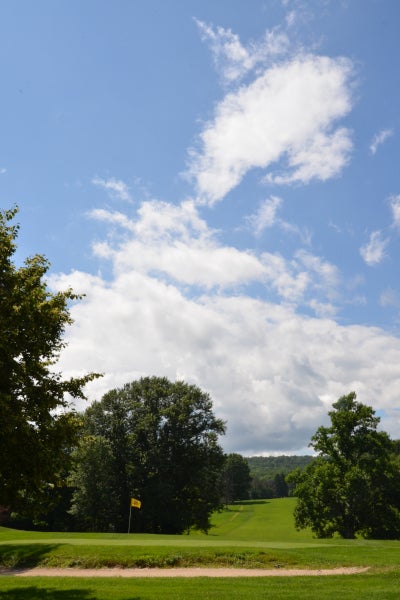 Valley Rural Electric Cooperative's employee health and wellness committee organized its first benefit golf tournament in 2012. Since that time, the golf outing has evolved into an all-hands-on-deck event that raises thousands of dollars annually for beneficiaries. Valley's corporate office and three district offices close on golf tournament day, often a Thursday in June. All employees lend a hand on the course for the culmination of an employee-driven fundraising effort for local families.
However, we could not do this without our sponsors, donors, and golfers. The generous support of a wide range of area businesses and individuals helps our beneficiaries better meet the financial challenges that all too often result from serious illnesses or accidents. Together, we have raised about $180,000 since that first tournament.
General Event Details
The four-player scramble features morning and afternoon flights.
The registration fee is $100 per player, which includes 18 holes of golf, cart, lunch, dinner, entry into all events, and various prizes.
Registration for the morning flight begins at 7 a.m. with tee-off at 8 a.m.
Registration for the afternoon flight begins at 11:30 a.m. with tee-off at 1 p.m.
A putting contest takes place all day.
Lunch is provided from 11:30 a.m. to 1:30 p.m.
A buffet dinner starts at 5:30 p.m.
A 50/50 raffle and a silent auction also take place throughout the day.
Sponsorship Levels
Cart Sponsor - $25
Have your name and/or logo appear on a golf cart.
Hole Sponsor - $100
Have your name and/or logo appear on a sign at one of the golf holes.
Bronze Sponsor - $500
Receive the following benefits: lunch, dinner, snacks, event signage, bag of tricks, team entry, and two carts.
Silver Sponsor - $750
Receive the bronze level benefits plus two cart sponsorships and a hole sponsorship.
Gold Sponsor - $1,000
Receive the silver level benefits plus drink/snack cart sponsorship and two additional cart sponsorships.
Platinum Sponsor - $1,500
Receive the gold level benefits plus recognition as a dinner sponsor and special signage.
Contact Information
If you or your business would like to help sponsor the tournament or donate items for the silent auction, please contact Lisa Carper at 814-506-1637 or toll-free at 800-432-0680 ext. 1637. Lisa can also help with preregistration, prepaying online, and any questions you might have about the event.