Valley Rural Electric Cooperative offers many ways for you to pay your electric bill. From the traditional methods of paying in person or mailing your payment to the electronic methods of paying by phone or paying online, there is sure to be a method that fits your style.
We accept the following forms of payment.
Credit cards (Visa®, MasterCard®, Discover®, and American Express®)
Debit cards
Bank drafts
Money orders
Checks
Cash *
* We strongly suggest that you do not mail or deposit in our drop boxes cash payments.
Payment Methods
Select one of the entries below to learn more about that payment method, or click the Expand All button to read about all of the methods at one time.
Pay Online with SmartHub®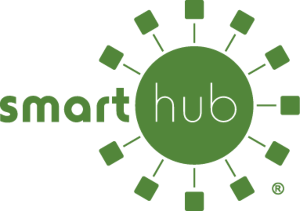 Valley Rural Electric Cooperative uses an online bill presentment and payment service called SmartHub. You can access your account history and pay your electric bills online using SmartHub's secure interface. Some key features of SmartHub include:
Process your payments
You can use a major credit card, debit card, or electronic check transaction to pay your electric bill. You can set up (or stop) recurring payments. You may add multiple payment methods, manage those methods, and select which method to use for a particular payment.
View your history
You are able to view your current and historical billing information, payment history, and energy use graphs. You may also compare two bills from different months. You can include weather data on the graphs and charts to show how the temperature might have affected your electricity use.
Receive and send notifications
You have the ability to set up various contact methods by e-mail, text message, or both. You can choose what type of notifications you receive about your account such as bill is ready, payment is due, and payment was received. You may send messages and report outages to the co-op.
Pay Now (without registration)
If you want to pay your bill immediately without registering and creating an account in SmartHub, click the Pay Now button at the top of the page. When the Pay Now screen appears, you will be prompted to enter your account number and the name on the account. The amount due will be displayed, and you will have the option to pay your bill. If you want more online information and options regarding your account, you will need to create an account in SmartHub.
View and Pay Bill (and other account information)
To access the full capabilities of SmartHub, click the View & Pay Bill button at the top of the page or in the menu under Billing Info. You can also access SmartHub by clicking on the SmartHub logo in the sidebar to the right. The SmartHub interface will appear in a new and secure browser tab or window, and you will be prompted to enter your e-mail address and password. If you are new to SmartHub, you will need to click on "New User?" on that screen to register. Remember to log off SmartHub when you are finished to protect your account information.
Additional Information about SmartHub
For more information about SmartHub, we provide several options. Read the SmartHub article in the February 2015 issue of Penn Lines. Watch the SmartHub Overview video to see many of the features in action. Visit the SmartHub Overview page for more details and links to instructions for accessing SmartHub.
Pay by Phone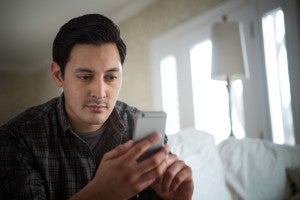 Valley Rural Electric Cooperative also has a pay-by-phone option. To pay your electric bill securely over the phone, call 866-999-4591 toll-free and follow the automated prompts. Payments can be made by credit card, debit card, or bank draft from a checking account anytime of the day or night, not just during normal business hours.
For privacy and security reasons, Valley's employees are not permitted to process payments directly over the phone. If you wish to pay by phone, please use the automated phone system by calling 866-999-4591.
Pay by Mail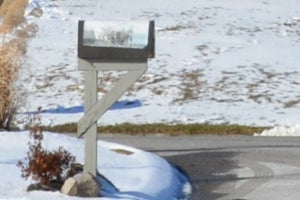 You can mail your payment stub and a check or money order (please, no cash) to our main address. Make your check or money order payable to Valley Rural Electric Cooperative (or Valley REC or VREC), and please include your account number on your check or money order.
Valley Rural Electric Cooperative
PO Box 477
Huntingdon, PA 16652-0477
Pay in Person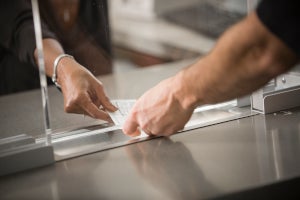 You can pay your bill in person at any of our offices during our normal business hours (Monday through Thursday, 7 a.m. to 5:30 p.m.). When our offices are not open, you may drop your payment in our drop boxes at our corporate office (across from the Huntingdon County fairgrounds) and our Martinsburg and Shade Gap offices.
We strongly recommend that you do not deposit cash in our drop boxes.
---
Visa®, MasterCard®, Discover®, and American Express®, along with their logos, are registered trademarks of the respective financial institutions.