Scholarship application deadline: March 31, 2021.
Applications for Valley REC's Brighter Future Scholarship Program are now available. The co-op will award up to 15 $1,000 scholarships for the 2020-2021 academic year to eligible students who apply. Adults returning to school to pursue further education or retraining can also apply. Previous Brighter Future scholarship recipients are not eligible. Applications and all required information must be mailed or e-mailed to Valley Rural Electric Cooperative or dropped off at one of our offices by March 31, 2021 (postmarked by that date if mailed or time-stamped by that date if e-mailed).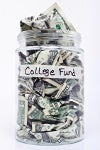 The money to fund this initiative comes from unclaimed capital credits refunds that previously had to be turned over to the state treasury. Thanks to the efforts of the cooperative's political advocates, those funds can now be kept in our local communities.
For more information and applications, visit the Scholarships page.