Valley Rural Electric Cooperative recently awarded 15 $1,000 scholarships for the 2022-23 academic year to high school seniors as well as students already enrolled in post-secondary institutions.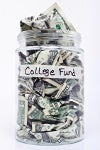 The co-op's Brighter Future Scholarship Program was established in 2010 to assist eligible students who are cooperative members or their dependents. To date, Valley has conferred nearly $255,000 in scholarship grants. Selection criteria included academic achievement, extracurricular activities, and community service.
The money to finance this initiative comes from unclaimed capital credits refunds that previously had to be turned over to the state treasury. But thanks to the efforts of the cooperative's political advocates, these resources can now be kept in co-op communities and used to assist consumers facing financial hardships, to support civic organizations, and to fund educational programs.
The recipients of this year's scholarships are listed on the 2022 Scholarship Recipients page. Congratulations to all of them.
An article with more details about the recipients will appear in the September 2022 issue of Penn Lines.