Valley Rural Electric Cooperative will host its 12th annual benefit golf outing Thursday, June 22 at the Huntingdon Country Club, 10305 Raystown Road, Huntingdon. All of Valley's offices will be closed that day as employees lend a hand for the event. Started by Valley REC's employee health and wellness committee, which has raised almost $280,000 for charities since its inception, the tournament will benefit three area residents, Bentley Fulkroad, Samantha Wilson, and Stephanie Anders.
Bentley Fulkroad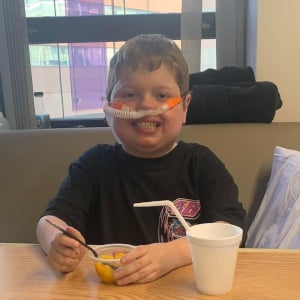 Bentley Fulkroad was born with a severe heart condition called tricuspid valve dysplasia, a congenital heart disease that cannot be cured. He has had five open heart surgeries since birth and was officially listed for a heart transplant on November 25, 2020. On May 9, 2022, he received the greatest gift, a new heart. His surgery lasted 14 hours, and doctors had to leave his chest open for four days. His body began rejecting the new heart, and he now must continually travel back and forth to Philadelphia for treatments. Bentley takes 20 syringes of medicine daily, which include two immunosuppressants that he will have to take the rest of his life. There is still a long road ahead for Bentley, but folks are praying that he soon gets to enjoy the feeling of a normal whole heart.
Samantha Wilson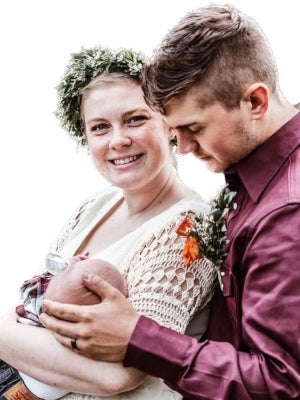 Samantha Wilson was diagnosed with breast cancer in 2021 when she was 20 weeks pregnant. She began taking weekly chemotherapy treatments and delivered a healthy baby boy five weeks prematurely in July 2021. Samantha had blood pressure issues related to a genetic condition called SDHD gene mutation, which can increase the development of tumors. She has endured an adrenalectomy, a liver resection, multiple lymph node resections, a double mastectomy, and lymph node removal as well as daily chest wall radiation treatments, a brain tumor removal, and gamma knife radiation to her head. She graduated from Penn State University and is a registered nurse. Samantha is pictured here with her husband, Luke, and their son.
Stephanie Anders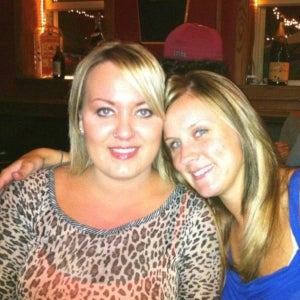 Stephanie Anders (on the left) graduated from Juniata Valley High School and went on to earn her license as a practical nurse. She now works in the healthcare industry. She also served as the manager of the Alexandria American Legion. Stephanie was diagnosed with IGA nephropathy, an incurable kidney disease also known as Berger's disease, which caused stage 5 kidney disease and cardiomyopathy, a heart condition that makes it harder for the heart to pump blood. She must wear an external defibrillator continuously and receive dialysis seven days a week until she receives a kidney for transplant. Currently, her heart is not strong enough to undergo major surgery. Stephanie continues to work full time as a licensed practical nurse at Penn Highlands hospital.
For details about the golf outing and how to register or participate as a sponsor or donor, visit the Golf Outing page.